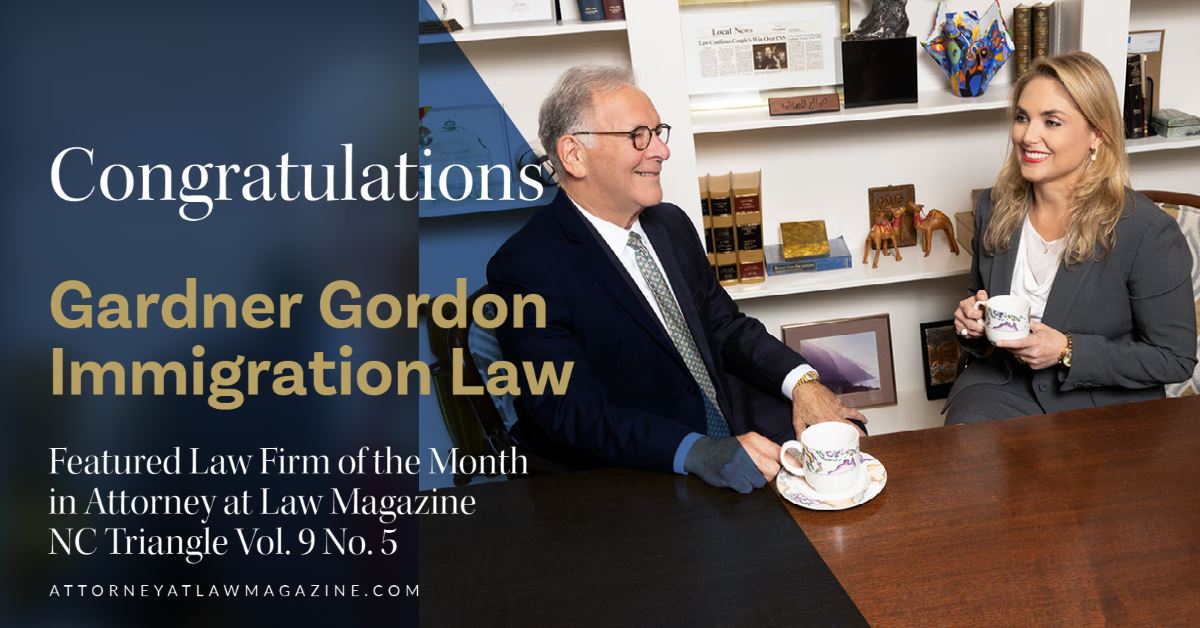 Raleigh immigration lawyer Gigi Gardner and Charlotte immigration lawyer Alan Gordon looked at the map and compared where their clients were born. They had each helped people come to the United States from all six inhabited continents.
In September, the two immigration attorneys merged their firms to create Gardner Gordon. By teaming up, they have combined the first immigration law firm in the Carolinas with what they describe as one of the most innovative. Gordon brings four decades of legal experience to the table. Gardner adds energy and technological savvy.
Their practices fit together like puzzle pieces. Gordon's practice focused more heavily on employment-based immigration and temporary work visas for nonimmigrants such as performers and athletes. Gardner's practice concentrated more on family-based immigration, humanitarian visas, and removal defense.
To read the full article click here